German design 250kg European electric chain hoist:
Product Description
Features of European electric chain hoist :
1. Gearbox---Maintenance-free.working-level for M6.BM electric chain hoist with a rated service life of 1990full load hours.In practical terms.this means the service life is extended by approx.20%.the helical gearling inside the gearbox also reduces operating noise and provide smooth operation

2. Brake----Maintenance-free.because of minimum wear.adjustment is not necessary.The brake is enclosed in enclosed in the electrical panel and provides double protection from the elements

3. Slip cluthch---Maintenance-free.Integrated begind the brake in the power drive.it provides reliable protection against overload.Integrated slip clutch monitoring prevents premanent demage to the slip clutch

4. Height adjustable control pendanl cable----The length of the control cable.
Therefore.the suspension height of the control pendant can be infinitrly varied for a hook path range of 2-5mand 5-8m.The excess control cable is accommodated behind the service cover

5. Control---24V contactor control.operating limit switches
(upper/lower)

6. Steel chain---A special Brima chain of high-strength.Hardened age-resistant material.Galvanized and other suface-treatments are available to protect against specific hostil environments

7. Suspension bracket----BM hoists are supplied with short and long suspension brackets as standard and can always be attached to the super-structure with the optimal connectin

8. Housing---Robust and lightweight die-cast aluminium housing of compact and modern industrial design.Automtive paint.to provide more long-term protection

9. Hoist motor---High-performance motor with large safety reserves even at high ambient temperatures and in prolonged operation.Using 2 hoist speed with 1:4 speed ratio and frequency Control to multi-speed requirements

10. Chain drive---The unit is a complete assembly consisting of the chain and chain guide which facilitates quick and easy replacement of the entire chain drive without having to remove the otor or gear parts.Downtime can therefore be reduced significantly.The chain drive consists of highly wear-resistant materials for long service life

11. Chain collector box---Suspended from a pivoting connection,is made of tough,flexible and particularly impact-presistant plastic;capacity for up to 8m hook path ,A flexible chain container for chain lengths up to 40m as well as special lengths up to 120m

12. Bottom block---Comfortable hook device by hand For improved ergonomic handling of the hook. The hook after forging processing to make great-strength,hooks rotate by 360 degrees,a specially designed safety tongue,to ensure safe operetion.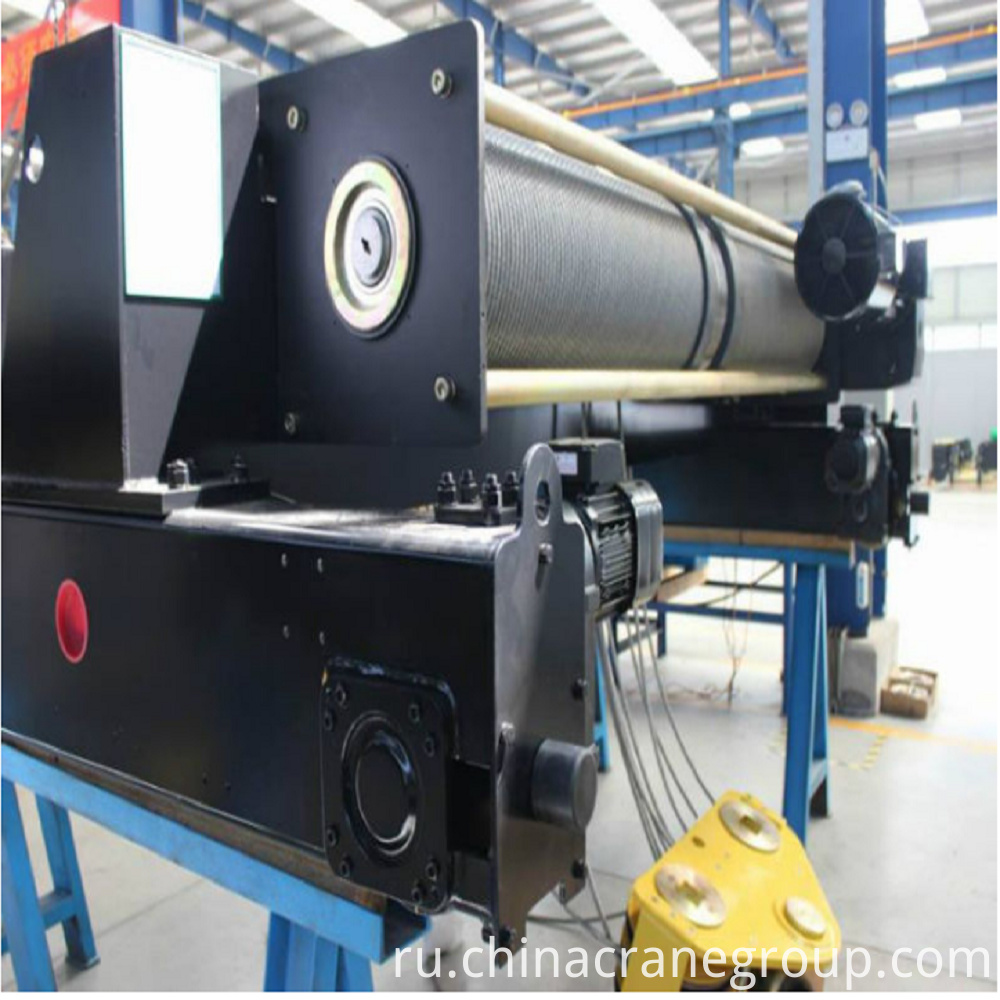 | | |
| --- | --- |
| Hoist Manufacturer | LITE |
| Capacity | 250kg |
| Lifting height | 3m |
| Hoist Speed | 8/2m/min |
| Test load | 375kg |
| Voltage | 220v to 440v, 50/60hz , 3 phases |
| Upper & Lower Limit Switches | Yes |
| Self Centering Chain Guide | Yes |
| Chain | FEC80 Japan chain |
| Chain is Surface Hardened | Yes |
| Hook Type | Double |
| Hook Safety Latch | Yes |
| Hook Rotation | 360 Degrees |
| Dual Speed Motor | Yes |
| Motor Insulation | Class F |
| Thermal Overload Protection | Yes |
| Brake Type | DC brake |
| Self Adjusting Brake | Yes |
| Overload Slip Clutch | Yes |
| Working grade, FEM | 2M+ |
| Lubrication | Oil Bath |
| Enclosure Type (Complete Hoist) | Outdoor Rated -IP55 |
| Fan ( Nylon ) | Yes |
| Control Voltage | 24V or 48V |
| Hoist body materials | Aluminium |
| Chain bag ( Nylong) | Yes |
| Ergonomic Push Button Design | Yes |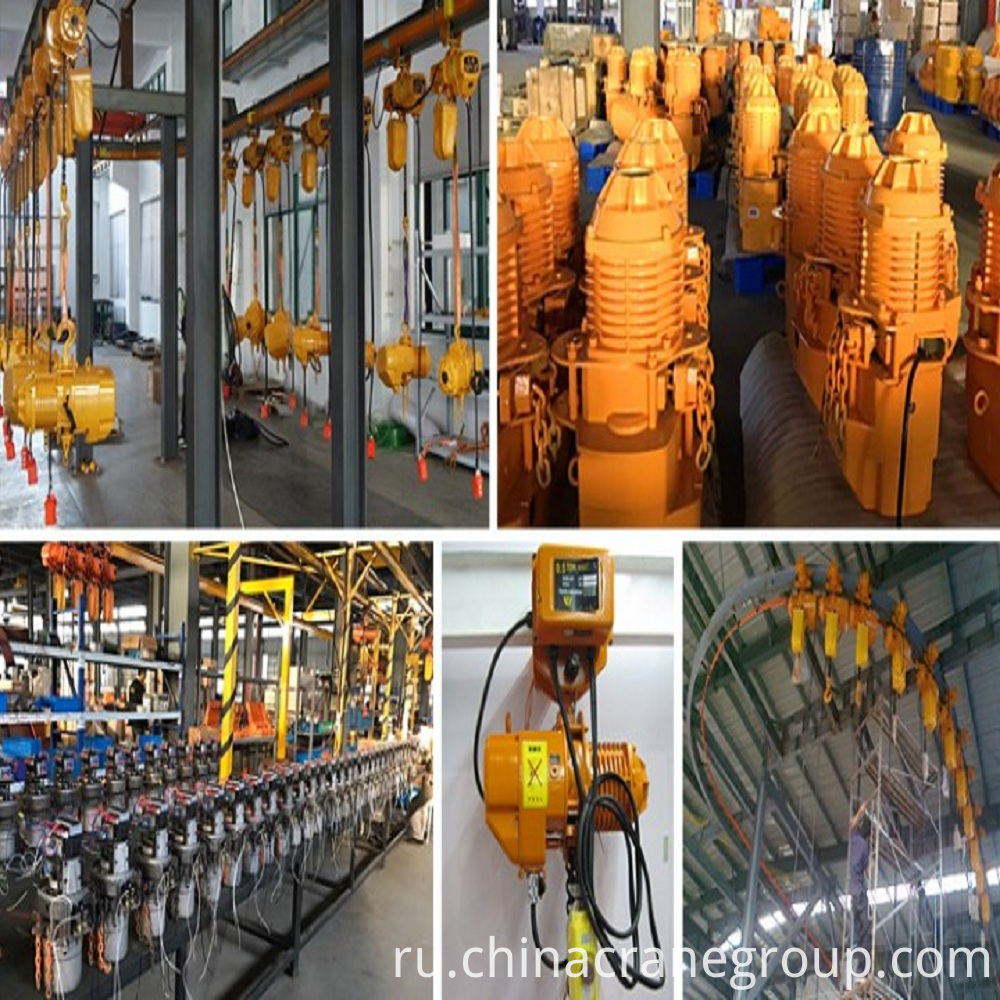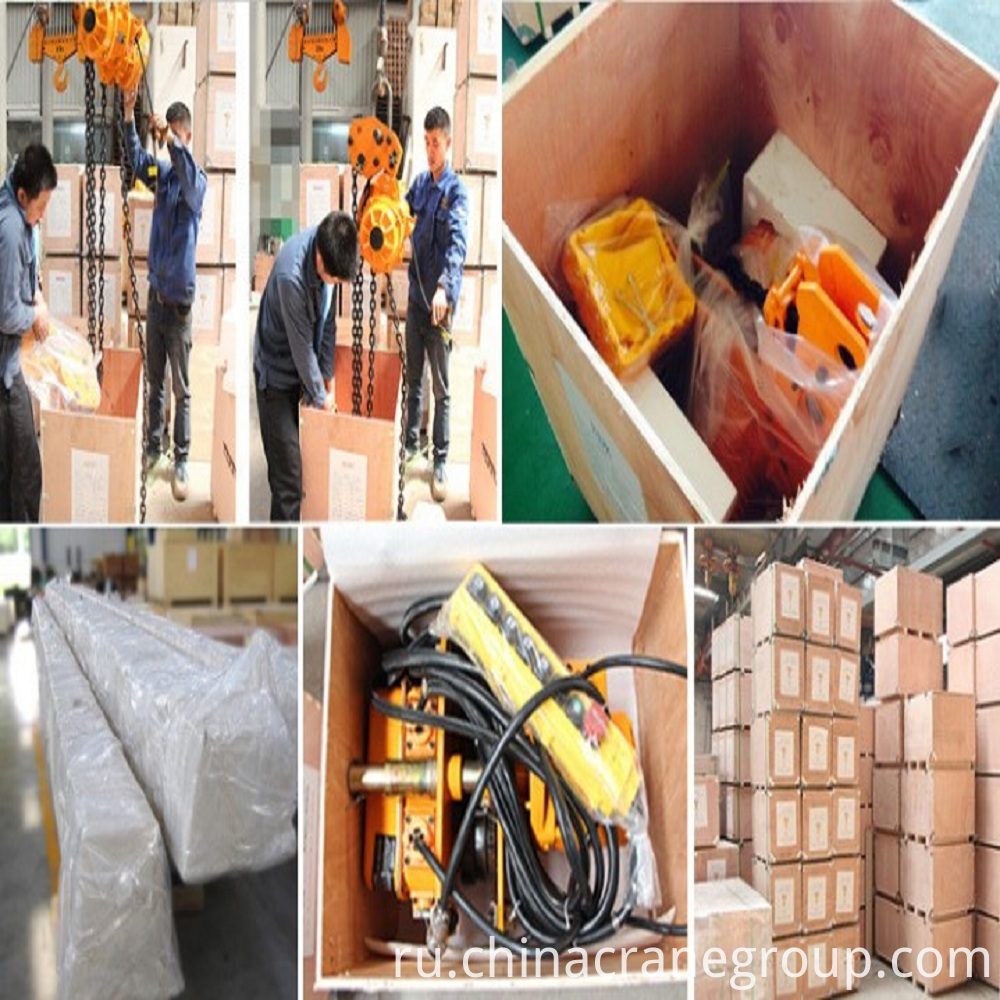 1. Our History:
LITE Crane Co., LTD has focused on top quality crane parts for over 14 years in China. We started as a
small operation, but now have become one of the leading suppliers in the crane industry in China. Today, LITE Crane Co., LTD has been one of the top producers of quality crane and crane parts, such as: electric hoist, single, double girder bridge, gantry, grab, casting, explosion-proof crane series and
accessories.

2. Our Factory:
LITE Crane Co., LTD is located in Xinxiang, Henan Province China. The company covers an area of 680 thousand square meters and owns more than 2700 employees. The annual sales of LITE Crane Co., LTD is 1.6
billion USD, there are more than 600 sales agencies at home and abroad and more than 180 middle& senior
engineering and technical personnel who are in charge of design and development of all products and also
own the development center of their new technology and products.

3.Our Product:
Our Products includes the following:
1, Crane accessories
2, Electric hoist
3, Single - beam cranes
4, Double - beam cranes
5, Bridge crane
6, Gantry crane
7.Lifting equipment and accessories
We supply crane products all over the globe to a wide range of companies worldwide.

4.Product Application:
The products are widely used in the following industry, such as power plants, nuclear power, water
conservancy, tunnels, bridges, petrochemical, metallurgy, construction, open-air warehouse, wharf,
workshop ...

5.Our Certificate:
Our company is a member of China Crane Association and vice chairman company of China Heavy Machinery
Association. It owns the production licenses of electric hoist, single & double-girder crane, the safety
of the approval certificate of manufacturing, installation and maintenance, the safety approval
certificate of the manufacturing of 320T bridge crane, portal crane and 280Tcasting crane.
The company has passed the quality system certification of GB/T19001 -2008/IS09001:2008, the
environmental management system certification of GB/T24001-2004/ISO14001:2004 and the occupational
health and safety management system certification GB/T28001-2001.

6.Production Equipment:
There are 1600 units of all kinds of processing equipment which can independently accomplish all the
processes such as milling, digging, grinding, pulling, boring, rolling, drilling, punching, cutting,
bending, welding, testing and heat treatment.

7.Production Market:
Our products are sold to more than 30 provinces, municipalities and autonomous regions in China, and
also exported to Australia, Vietnam, India, Thailand and some Southeast Asian countries. The annual
sales of double-girder and portal cranes is more than 3600 units, more than 23000 units single-girder
cranes, about 23000 units single-girder & double-girder electric hoist and accessories. The production
and sales of the single-girder cranes has lead the nation for seven consecutive years and the per capita
output and economic benefits are among the best in the same industry.

8.Our service:
Besides our existing molded products, LITECrane Co., LTD also can produce products according to the
drawings or samples from our customers. We control the product quality critically for every step during
the manufacturing from custom.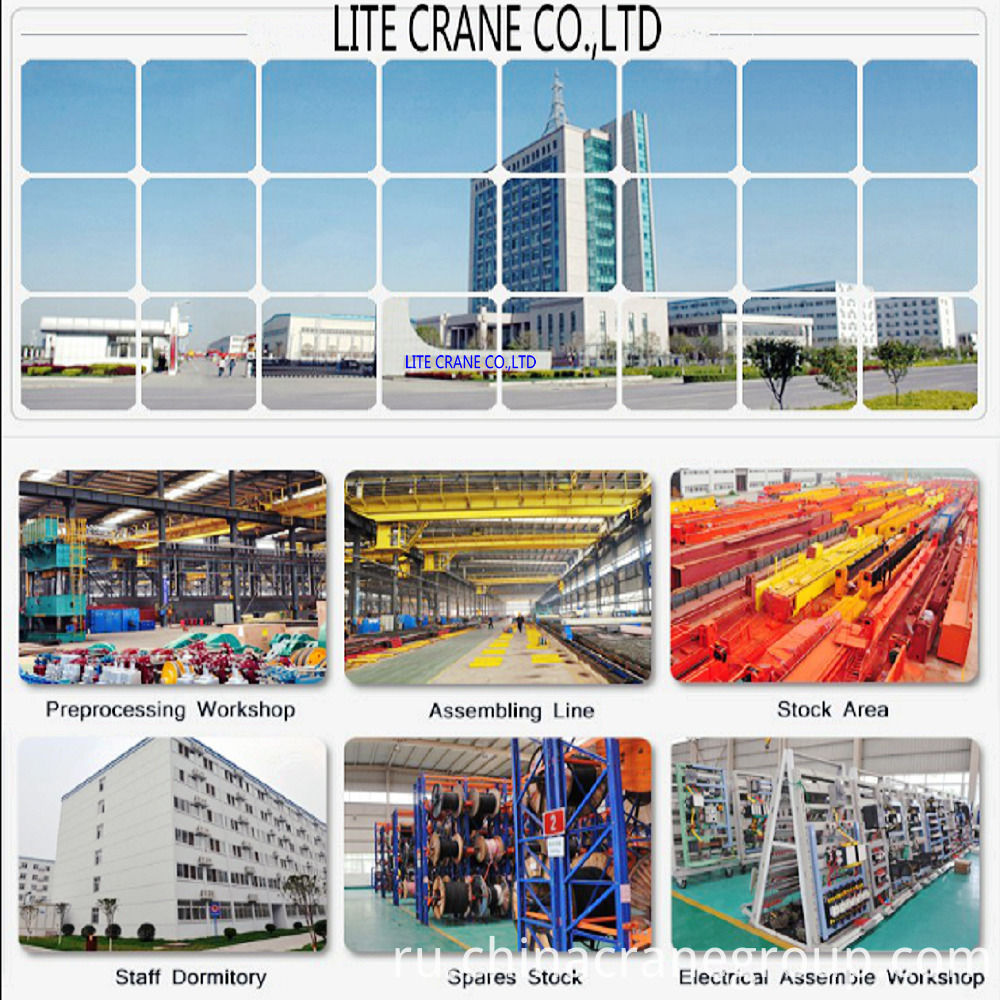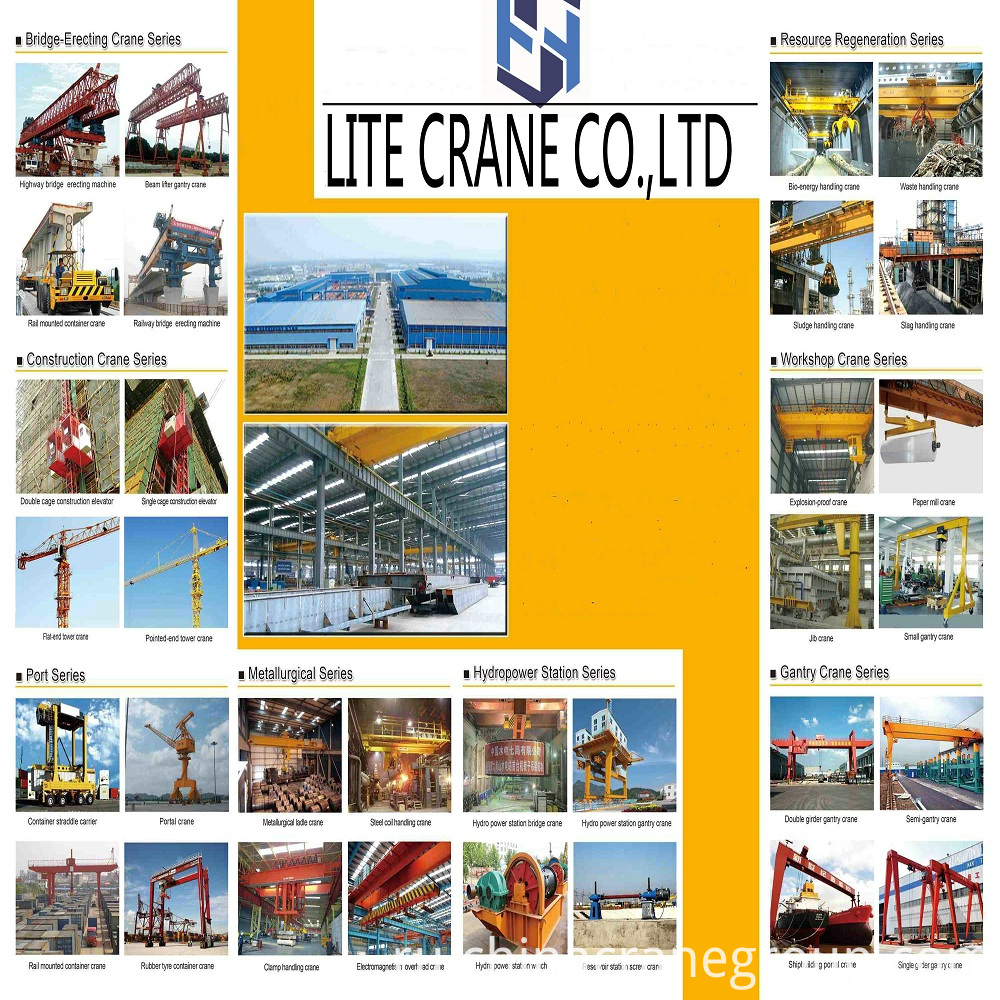 Группа Продуктов : Тали С Электрическим Приводом > Цепные Электрические Тали